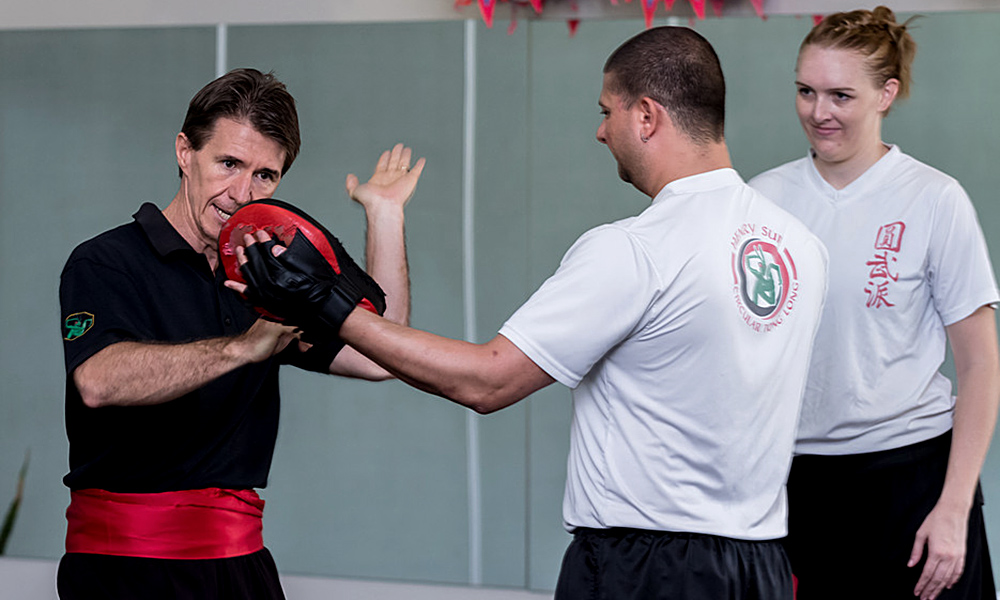 Introductory Tong Long Kung Fu Course – 24th January 2018
Discounted to $39.00 for 2018!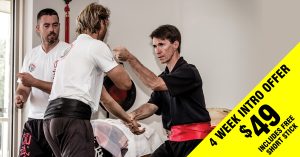 Circular Tong Long Kung Fu is a very fast, direct, and effective fighting style built upon the fundamentals of the Kung Fu styles of Southern Preying Mantis, Eagle Claw and Cotton Palm as well as the principles of Yang and Chen style Tai Chi.
In this system, speed is essential and we train students to be able to deliver maximum power through correct external and internal body mechanics. The progressive practise of Ying (shape), Yi (mind), Hai (breath), Sun (focus), Gung (power) in our training allows for devastating power to be produced in our strikes from very short distances.
The introduction course for beginners
Come along and join a group of like minded people and get a taste for our system of martial arts. Our introductory tong long course will short cut you into our style of Kung fu.
What you'll learn: The course will introduce you to the basic warm ups, conditioning drills, Kung Fu fundamentals, and Circular Tong Long principles. This course will also use the Doon Gwun, or short stick, to speed up the teaching of your body mechanics to generate maximum power.
Why this is the course for you: The course is open to everyone and brings you together to train with other like minded people. Because it is a beginner course it caters for all skill and fitness levels, which means that you don't need to have trained in martial arts before however, if you have, you're sure to learn things you've yet to encounter in your martial arts journey. We also have many female students and instructors so we encourage women to come along and join in the fun too.
Enrolling in the course: Simply click here to pay and secure your place on the course. Once you've done that, if you can, please print and complete our training waiver and bring it with you on the first night. If you don't have access to a printer don't worry, we'll have them available for you to complete on the night. We also encourage you to read our code of conduct.