How the art of the Lion aids the power of the Mantis

I continue to be amazed by the commitment, passion, and skill of our members. Not only to their Kung Fu and Tai Chi but the martial performance arm of what we do too. Traditionally, the lion dancing and demonstrations a Kung Fu school put on were predominantly held at Chinese New Year. When I first started training in Henry Sue Circular Tong Long in 1993 this was definitely the case. The other time we regularly performed was during October's Tropicarnival Parade (1993-98). We might get the odd special occasion to perform at, like the Asia Pacific Masters Games (1998), Sydney Olympic Torch relay (2000), or the Australia-China Fireworks competition held in Townsville (2001). But these were few and far between.

Lion Dancing at Tropicarnival Parades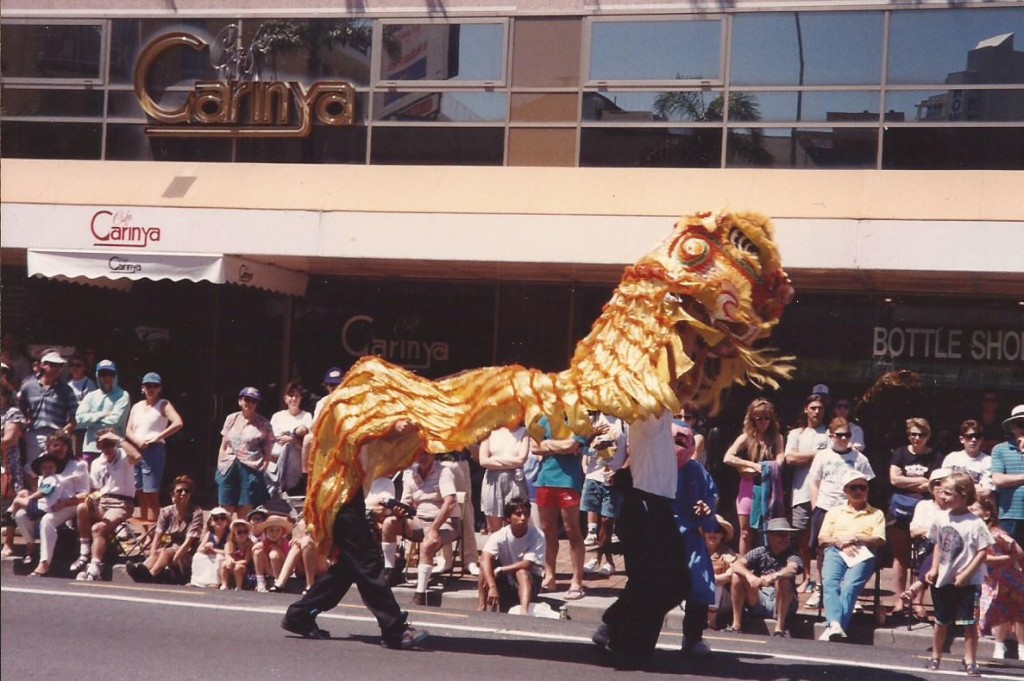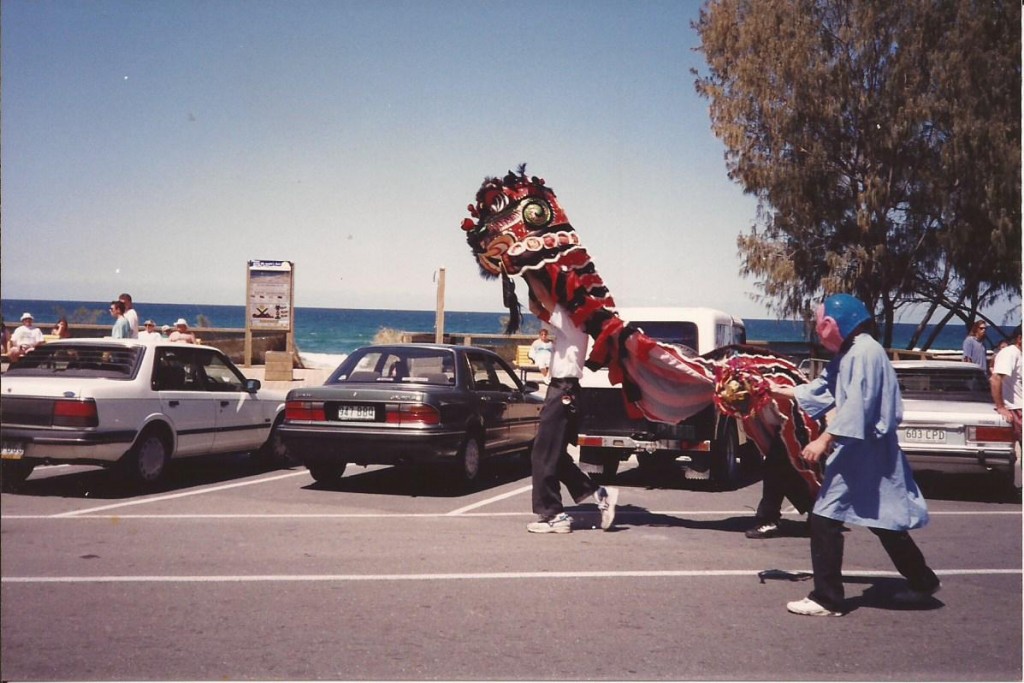 GM Henry Sue during a Chinese New Year lion dancing event, 1996.
Check out his makeshift drum stand!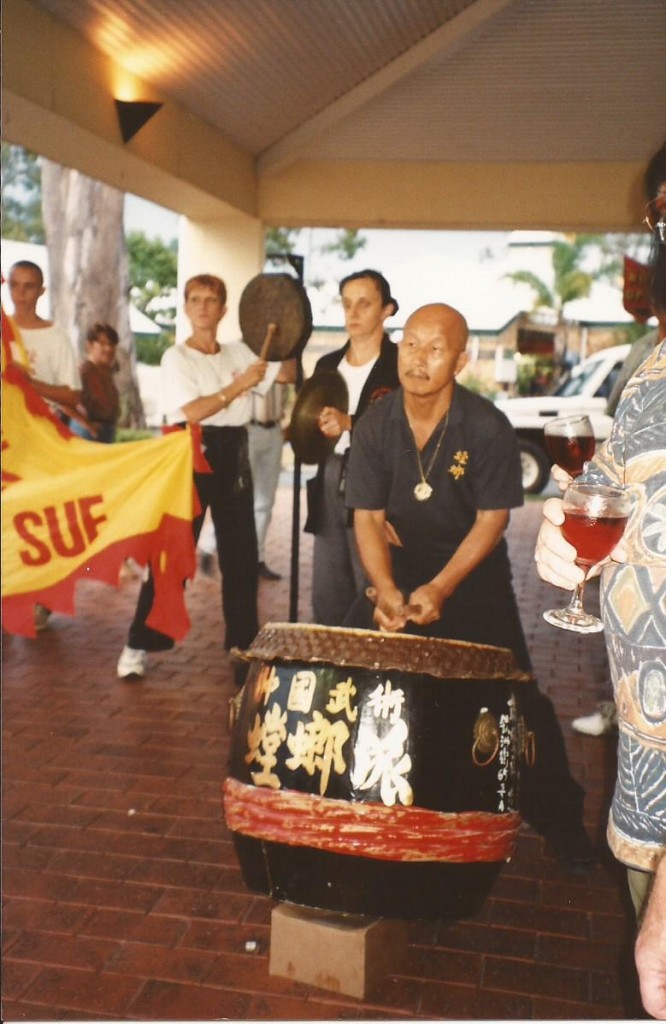 Back when the fireworks were still the real deal! Try dancing in all that smoke
while not being able to breathe. And they can punch a mean hole through the lion and burn you.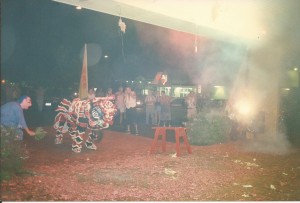 Dancing from Scarborough Street to the Broadwater for the opening of the
Asia Pacific Masters games. Only a 45 minute dance that one.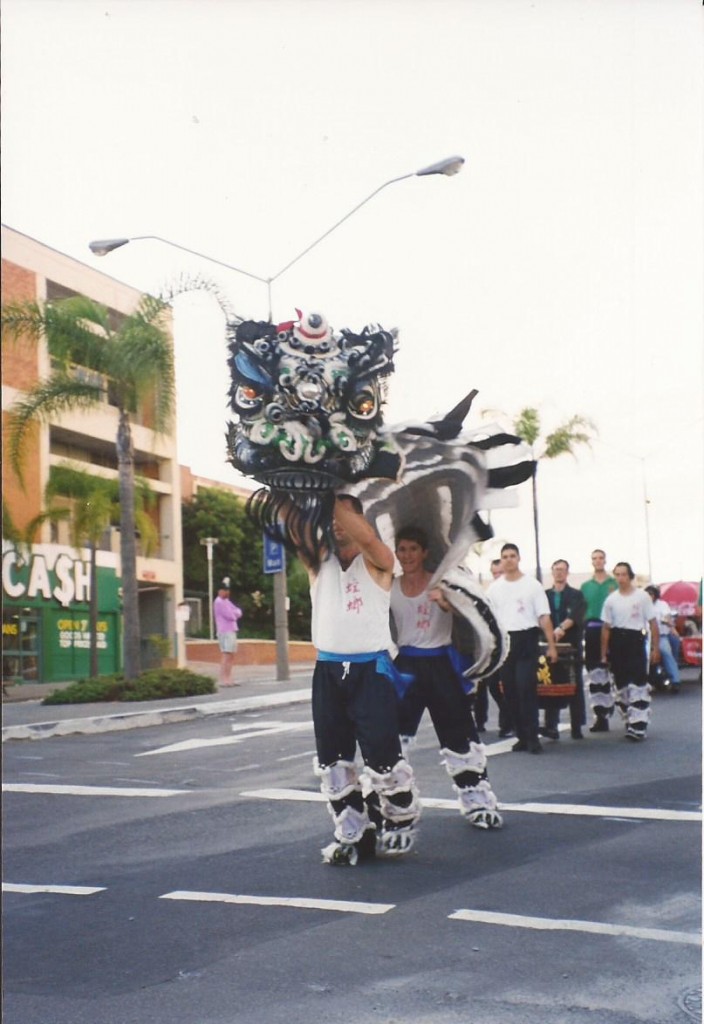 Ahhhh, those were the days!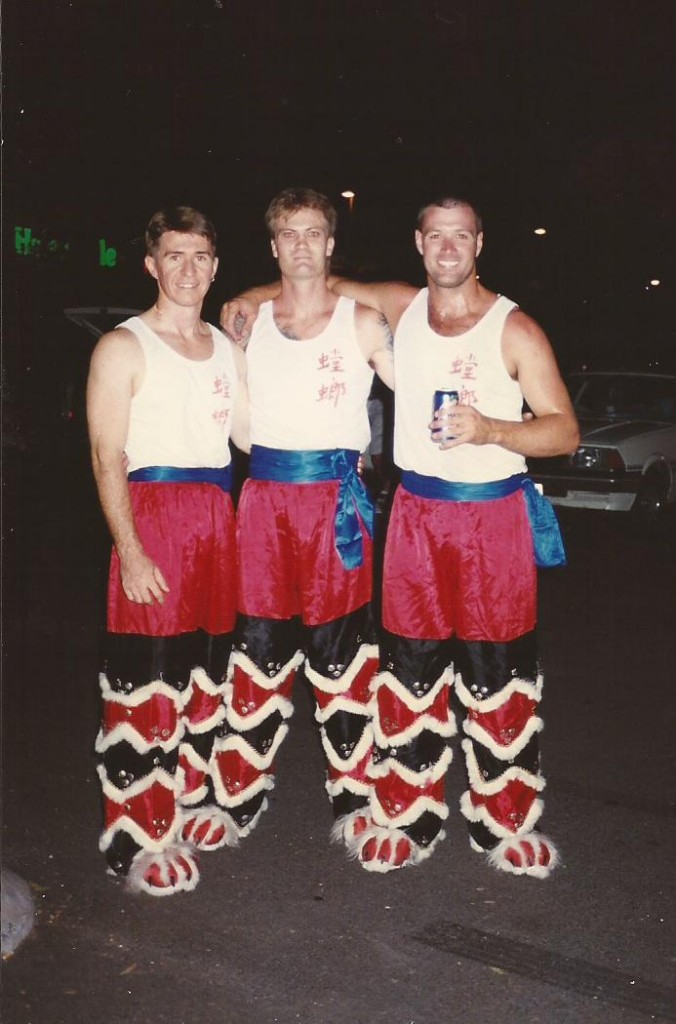 Our Mudgeeraba branch opened in 2003 and we continued in my Sifu's footsteps and supporting him with the lion dancing and demonstrations at Chinese New Year. But each year we have seen a steady increase in the instances our branch school is asked to perform on the Gold Coast and surrounding areas. Since 2013 there is not a month when we don't have our Chinese lions out on show for some celebration or special event. Our lion dancing teams regularly perform at the Gold Coast Chinatown food markets and Mudgeeraba Sunset Markets. We do shopping centres, public and private schools, weddings, expos, dragon boat festivals, Iron Man events, the GCCC brand launch, on and on it goes. This Chinese New Year will see one of our teams travel to Hamilton Island for three lion dances on their marina foreshore. And all of this is due to some very talented, enthusiastic, and loyal Kung Fu and Tai Chi students! Check out our photo albums for many of these exciting events.
Chinese martial arts are unique in this parallel practice of Kung Fu and the lion dancing performances.  It is interesting to consider why it is the Kung Fu schools that also adopted the art of Lion dancing (although today there are teams that train the lion dancing alone purely for competition with no Kung Fu). When you look at many of the moves required by the student's body to make the lion life like, you can recognise many Kung Fu techniques. Likewise the energy output is identical to that required for generation of ging in your Kung Fu, especially the short range strikes generated from internal body mechanics of the Southern Preying Mantis system. And training to perform in lion dancing absolutely pays off when it comes to improving Kung Fu technique, power, rhythm, endurance, and gang tarn ging (unlimited shock power). When we surveyed 3 years of grading marks (2012-2015), 88% of those scoring in the top two positions were lion dancers or musicians in the lion dancing percussion team. In 1999 and 2002, those of us in GM Sue's lion teams gave him the highest grading scores he had awarded in 35 years! That said something then and it still does today. But there are other reasons for becoming a part of your Kung Fu school's performance team. These include strengthened bonds between Kung Fu brothers and sisters, a deepening relationship between student and Sifu, achieving a prestigious position within the school's community (it is considered an honour to be given the opportunity to represent your Sifu and your school in the lion dance and performance team), assisting the continued existence and growth of your club thus allowing the Sifu to maintain commitment to teaching this and his other arts, supporting the local and wider community at various events, and keeping an ancient tradition alive.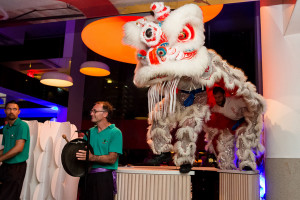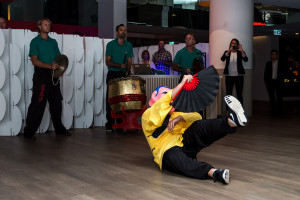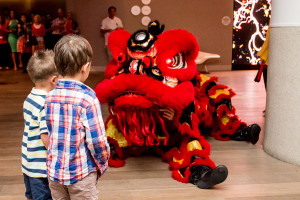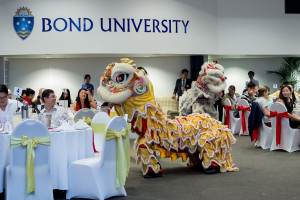 So don't hold back from learning these fantastic skills any longer. Our local fame continues to grow and the more lions, musicians, and monks we have trained means the more we can share the load across many shoulders. The wanted side effects of better lion dancing, monk, or musical skills are significantly better Tai Chi and Kung Fu!